HVAC Flex Duo
Flex (Single and Duo)
The Flex is a powerful and easy to use atomizing diffuser system. Designed for flexible HVAC or in room installation, with a custom programmable timer and built in battery.
The Flex line was designed for flexible HVAC installations.
The pump can be ordered to run 1 or 2 diffusers.
Diffusers are available in 500ml & 4 liter aroma bottles.
Specifications:
Power Requirements: 110 Volt
Start Amp: 1.2A (Single)/ 1.7A (Duo)
Run Amp: 0.7A (Single)/ 1A (Duo)
Height: 13.8″/ Width: 13.0″/ Depth: 4 5/8″ Material: Aluminum
Shipping

Shipping Weight: 16.5 Lbs.
Box Size: 14″ x 9″ x 9″
Advanced Controls :
"On/Off Time" Digital Controls
Programmable Weekly Cycle Control
Battery Backup Digital Timer
Pumps Available as Either a Single or Duo 500ml & 4 Liter Oil Capacity
Quote This Product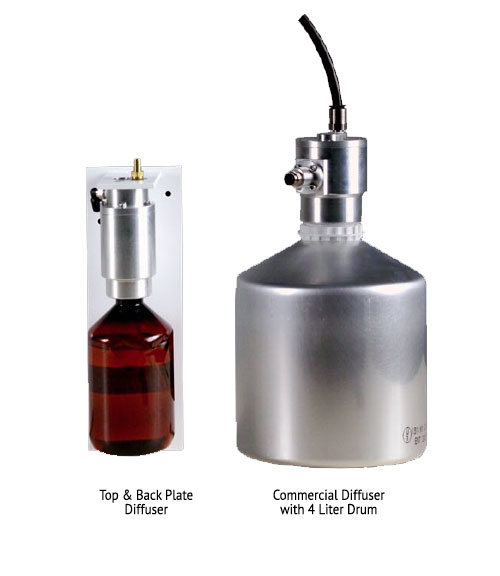 Cold Air Micro-Mist Diffusion System
Complete Programability for Total Control of Scent Experience Unit Scents Approx. 50,000 ft3 (single) / 100,000 ft3 (duo)
HVAC Fragrances
For use only with HVAC products
See complete list of Aromas!
We can also make custom fragrances!